SMALL MACHINE ROOM ELEVATORS
With small traction machine and thin control cabinet in use,VOLKSLIFT downsizes the measures of machine rooms. Compared with traditional elevator machine rooms, the height is reduced by 250 mm and the space by nearly 70%.
Save construction area, improve the degree of design freedom.
Machine room and there is no is an extension need to occupy of the well other spaces.
Advanced technology saves up to 30% of energy.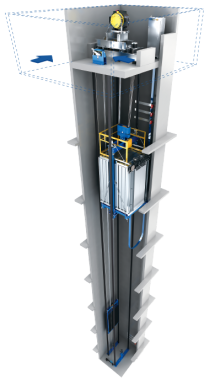 MACHINE ROOM LESS ELEVATORS
With VOLKSLIFT machine room less (MRL) elevators there is no need for a machine room at the top of the building, which enables more possibilities for the design of modern buildings. With state of the art concepts, R&D achievements and mature control systems, VOLKSLIFT introduces advanced technology in the industry, providing optimal carriers for modern buildings.
Save construction area, improve degree of design freedom.
Machine room is integrated in the well and does not occupy other spaces.
Advanced technology saves up to 30% energy.
1.The outer shape of the cabin is optimized aerodynamically to effectively restrain wakes.
2.High performances sound insulation materials are applied to significantly reduce the noise inside the cabin.
3.Spring mounted guide rollers reduce vibrations as well as swinging effects effectively.
4.Latest shock attenuation devices improve riding comfort.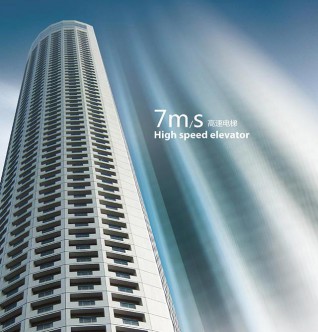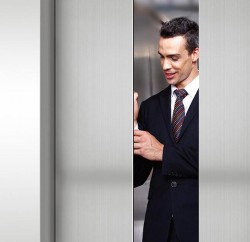 COMMERCIAL AND HOTEL ELEVATORS
Four attributes of outstanding commercial and hotel eievarors
VOLKSLIFT provides superior passenger elevators for commercial and hotel buildings which meet the high requirements of busi-ness environments:
1 .Generous by higher cabin and wider doors.
2. Elegant with a fine choice of interior designs.
3. Comfortable due to advanced layout and components.
4. Effective灯outstanding multiple elevator control features.
The best green channel for Chinese residence buildings
In 2012, Ministry of Housing and Urban-Rural Development of the People's Republic of China (MOHURD) and General Administration of Quality Supervision, Inspection and Quarantine of the People's Republic of China jointly and newly issue the stipulations of 'The Residence Design Standards':Regarding 12F and above high-rise residence, every building shall at lease have 2 elevators including one stretcher elevator.
In response to the national policy requirements, on the basis of its own technology, VOLKSLIFT actively researches into, develops and manufactures stretcher elevator. According to actual conditions of current building, it provides the installation of stretcher elevator with the perfect solution plan. VOLKSLIFT stretcher elevator takes the national standard size as criterion. It combines with the realistic building space circumstances for further optimized design. It ensures that the car space can fully contain one stretcher. It provides the users in high-rise building with a green channel under emergency conditions.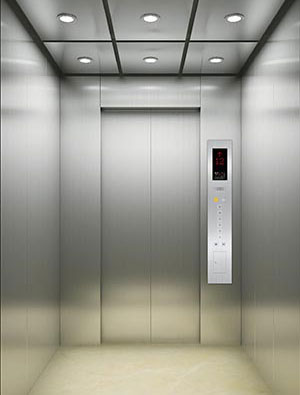 VKS-K-20
Ceiling:VKS-CL-10Steel plate, LED lighting (single item, optional stainless steel)
Car wall:Hairline stainless steel
Floor:PVC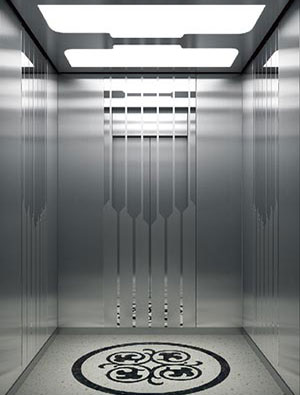 VKS-K-21
Ceiling:Stainless Steel frame mirror,acrylic top-plate
Car wall:Stainless steel hairline stainless steel mirror,etched
Floor:PVC pattern or marble pattern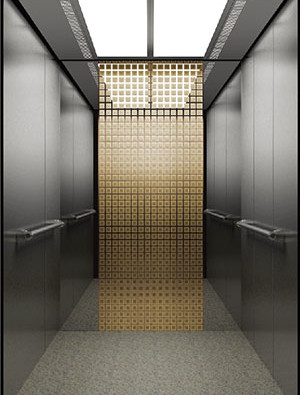 VKS-K-23
Ceiling:Stainless steel frame, acrylic lighting
Car wall:Stainless steel hairline Stainless steel mirror, etched color
Floor:PVC or marble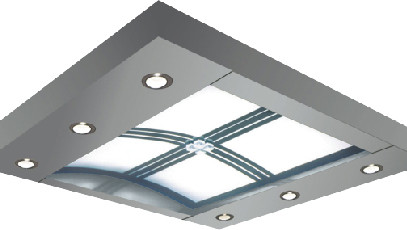 VKS-CL-01
Stainless steel frame, acrylic arch, down lamp
VKS-CL-02
Stainless steel frame, acrylic arch, acrylic lighting decoration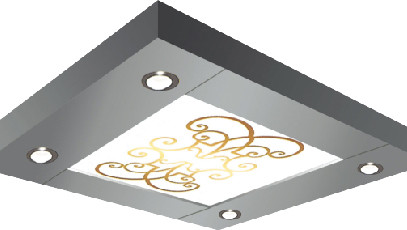 VKS-CL-03
Stainless steel, flat image ceiling with soft lighting, down lamp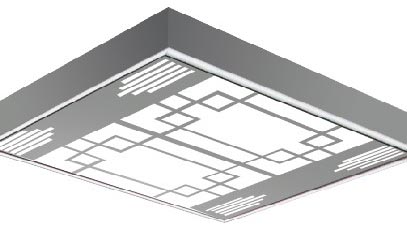 VKS-CL-04
Hollow stainless steel mirrorand white light emitting board, stainless steel frame