The expert on cities' heavy traffic solutions
VOLKSLIFT is focused on providing the most perfect solution for the urban traffic, it relies on advanced manufacturing technologies and quality guarantee systems, integrates the cutting-edge technologies and diverse functions in the field of escalators and adopts innovative design philosophy, so the products of which are shaped gracefully and solemnly, we can provide fun-filled delivery plan of escalators for shopping malls, hotels, airports and other places.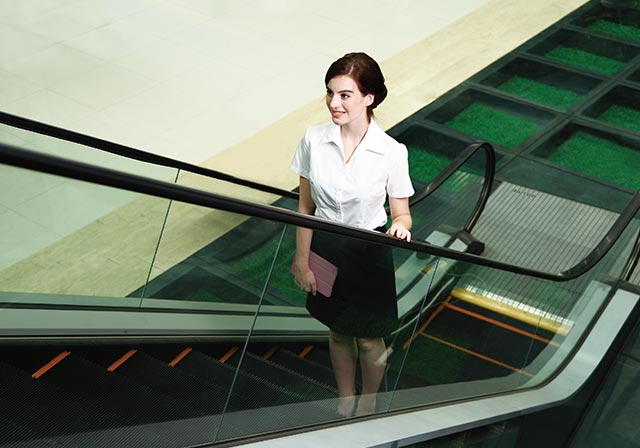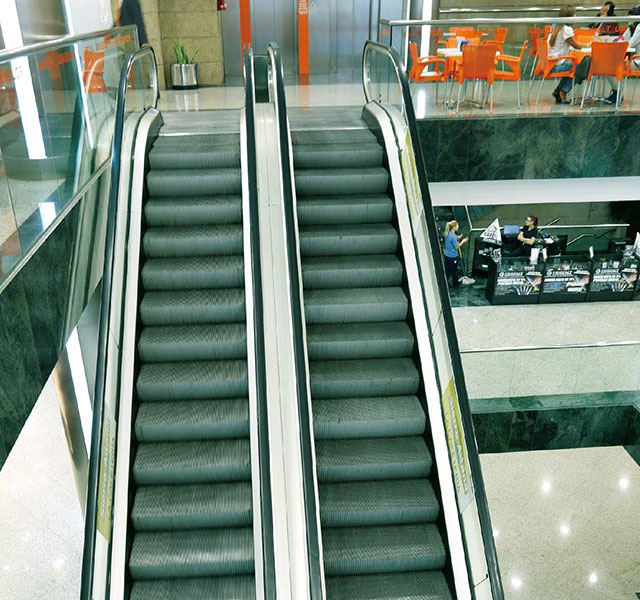 Elegant, solemn and generous
The great height escalators especially which installed at places of subways, railway stations, airports and others with enormous amount of people need reliable solutions to ensure the safety and continuous smooth. The great height escalator of VOLKSLIFT is a kind of public transportation equipment with high hoisting height, high passenger throughput, high performance, high efficiency and energy saving, high intelligent automation, low failure rate, low maintainable rate. On the structure, we introduced the advanced software, adopted different structural configurations for different heights of the escalators in order to improve the material utilization greatly in the case of ensuring security. Through increasing the curvature radius value R of the top and bottom, and combining reducing the wheel pressure load with installation and unloading guide rail, we can improve the comfort and stability of running escalator, ultimately prolong the service life of the escalator.
The perfect experience is what VOLKSLIFT devoted to you with all our hearts
Standing at the height of the world, serves the global market. VOLKSLIFT believes that the most beautiful thing lies in every grace deriving from utterly natural; the optimal thing lies in each kind of science and technology being blended in the humanism.
Combining the world's leading manufacturing technology of escalators and the long history of Chinese oriental culture together, and with fashion design standards of safe, comfortable and integrated into the building environment, we would provide the high-end delivery experience which integrating the elegant, practical, science and technology for you.